Sharing her thoughts and memories
Swipe to read the Author Interview by shiny.1997. Here you can read of what M.L. Stark feels about her books and writing ❣️at the time when she dated a Psychopathic man. She is sharing her thoughts and memories of the real-life of fake love and cruelty in this triad of darkness. It's an intriguing and disturbing tale of deception and lies with her doctor.
In this interview, she is answering nine different questions about thoughts and memories relating to the book. At this point, I am a newbie author who wrote Burning Desire: The Psychopath and the Girl in Black Prada Shoes (Part 1) and Burning Desire Fades: (Part 2). If you haven't read her books yet, I would definitely recommend you!
Greetings, and welcome to today's Author News 20 April 2021
When did you first realise you wanted to share your own story through your book?
For the past 3 decades, I wanted to put down my few good and mostly the many evil memories of my real-life events, into one book, from being born to becoming an adult woman. I thought about this project for over 30 years. And, I have always written many notes so I never would forget anything. I knew I one day would write my memoirs. Then I researched about sociopathic behaviour in 2014. Along with my first-hand experience dating a psychopathic man, I wrote about my good and bad life-event about the psychopath and me. In 2016, I had the courage to grab pen and paper and next; I realized one book was not enough. I began over again and divided them instead in 4 parts of my life.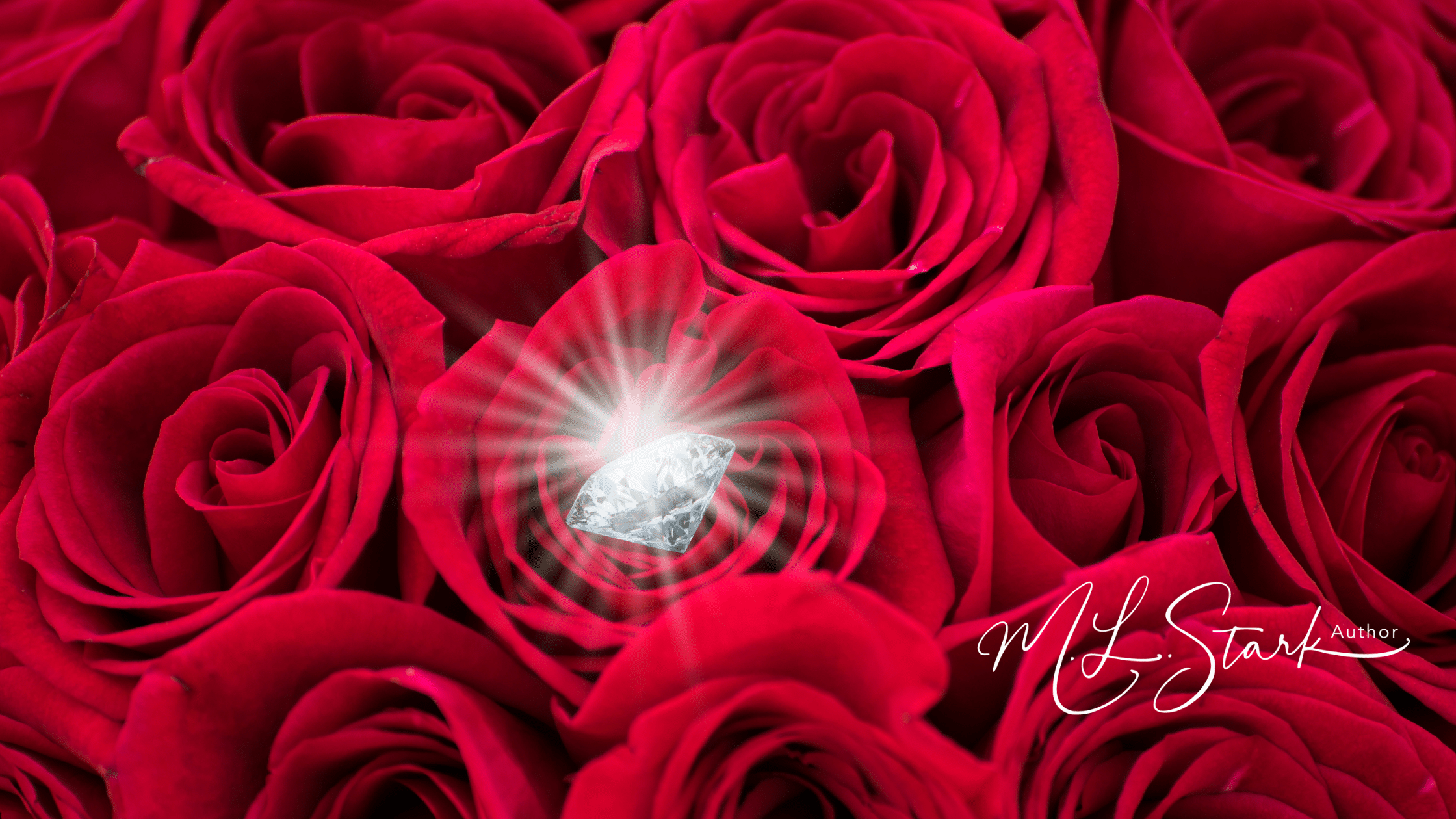 The middle-aged life
Part 1 & Part 2 of the "Burning Desire trilogy", is talking about my middle-aged life. That's where I got tangled into a toxic relationship with this new man. He was my chiropractor.
This book project is very special to me. Therefore, I wish to share some of that real-life of fake love and cruelty from the relationship with others in this triad of darkness, intriguing and disturbing tale of deception and lies. It's here where Mary meets Doctor Drake Bates. And thereafter she becomes a slave in the madness of love to him. It develops into fraud, lies, dominance. Not to mention the torment, and the complexity of an abusive relationship, which grows with Drake's delusions of grandeur. I had to share the narrative with others. I know there are so many who can relate to such a real-life event. 
The younger life.
My purpose of the 4 books is then to backtrack my life, as it next in Part 3 will talk about the younger adult life with happiness, experience a true romantic love life, getting children, dogs, house, boat, and cars for it all to end up in lots of sexual experiments, lies and infidelities within the marriage. 
The ultimate story of book 4 talks about from being born, abandoned, and ending up in a Catholic Orphanage where I was physically and mentally molested and as a young child/teen also got sexually abused and raped by much older men. I will talk about how I experienced my first love life during my late teenage time until being 18 years of age and how I could deal with my love life, sexuality and trusting others after a lifetime of abuse.
As it is your own story, is there any message you would like to convey to other women who were/are suffering the same?
I want to shed light on psychological abuse, a tabued subject, and I want to increase awareness of fake adoration, scammers, and sociopaths. With this tale of the double-edged sword of love, readers will find the line between love and manipulation is anything but clear-cut.
We need more understanding about the blindness in adoration and the fake love scammers and how the sociopaths use to mentally abuse others.
Many victims don't dare to talk about their abusive relationship. The preys are often so scared while being in an abusive relationship and afterwards, they're also scared for retaliatory measures from their abuser if the victims are lucky enough to get out of the abuse alive.
Still, many years after the break with my abuser, I experience retaliatory measures from him and his new target.
Living with a narcissist and a manipulative person is more than difficult to get through. My narcissist was not a monster or an evil killer creature, but he had a very cruel agenda for me.
By reflecting on this entire experience, I hope to bring awareness to emotional and violent cruelty and help readers decipher the red flags of an abusive partner before losing themselves in a false idea of love. You as the victim, will always end up reaching the deepest black hole, which easily can end up with an attempt—or a suicide for you as the sufferer.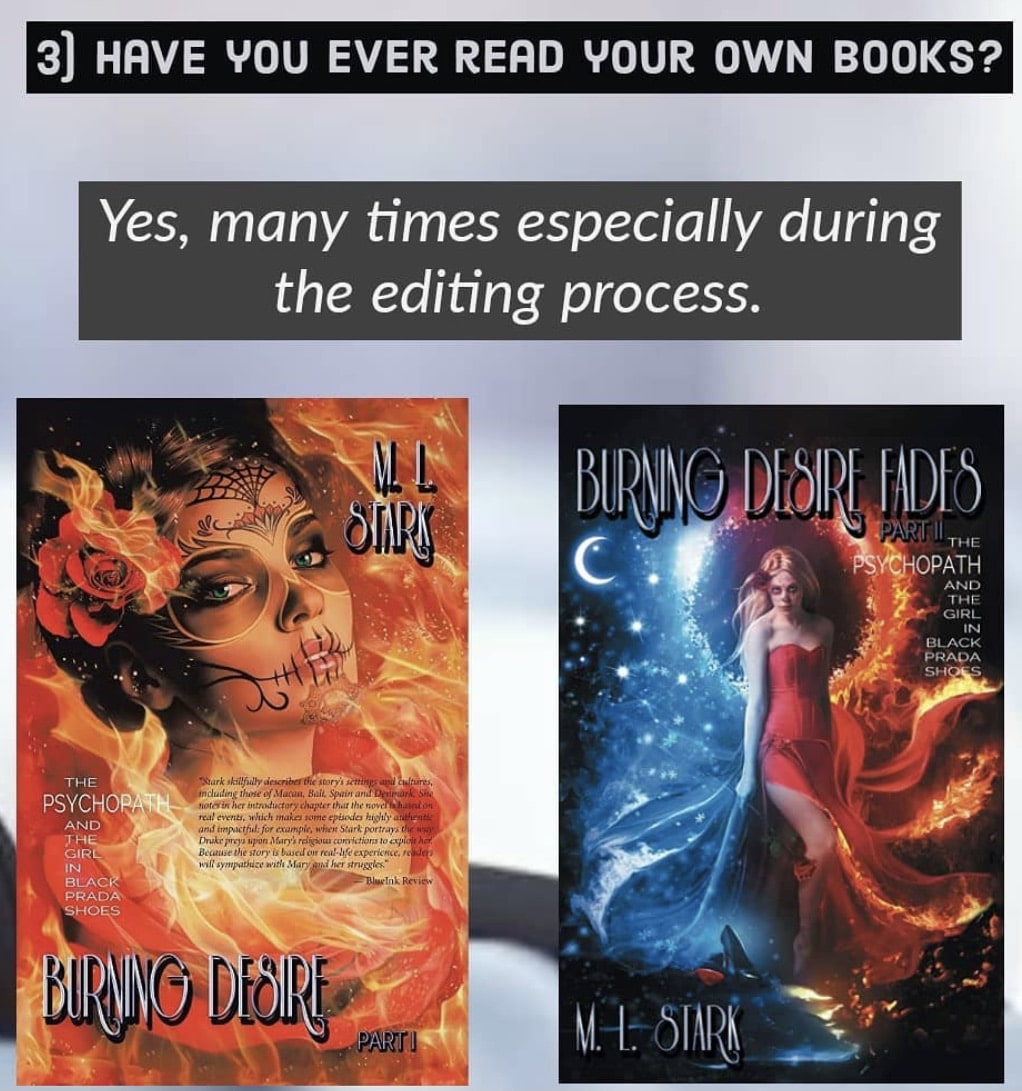 What are your suggestions to people who always wanted to write a novel, but never finished it?
Ask yourself first the question: Do you really want to do it? How much does it cost? Everything is very expensive, and the book doesn't sell by itself.
Research. Stay true to yourself in your writing. Don't give up, even if it's tough to write. Take all the time you need. Read your manuscript repeatedly. Have excellent control over your characters, places, years and so on. Mind-mapping. Find a superb editor. Research publishers thoroughly. Expert reviews of the book. Advertising, Social medias, Website, marketing and much more. And a million dollars on your account.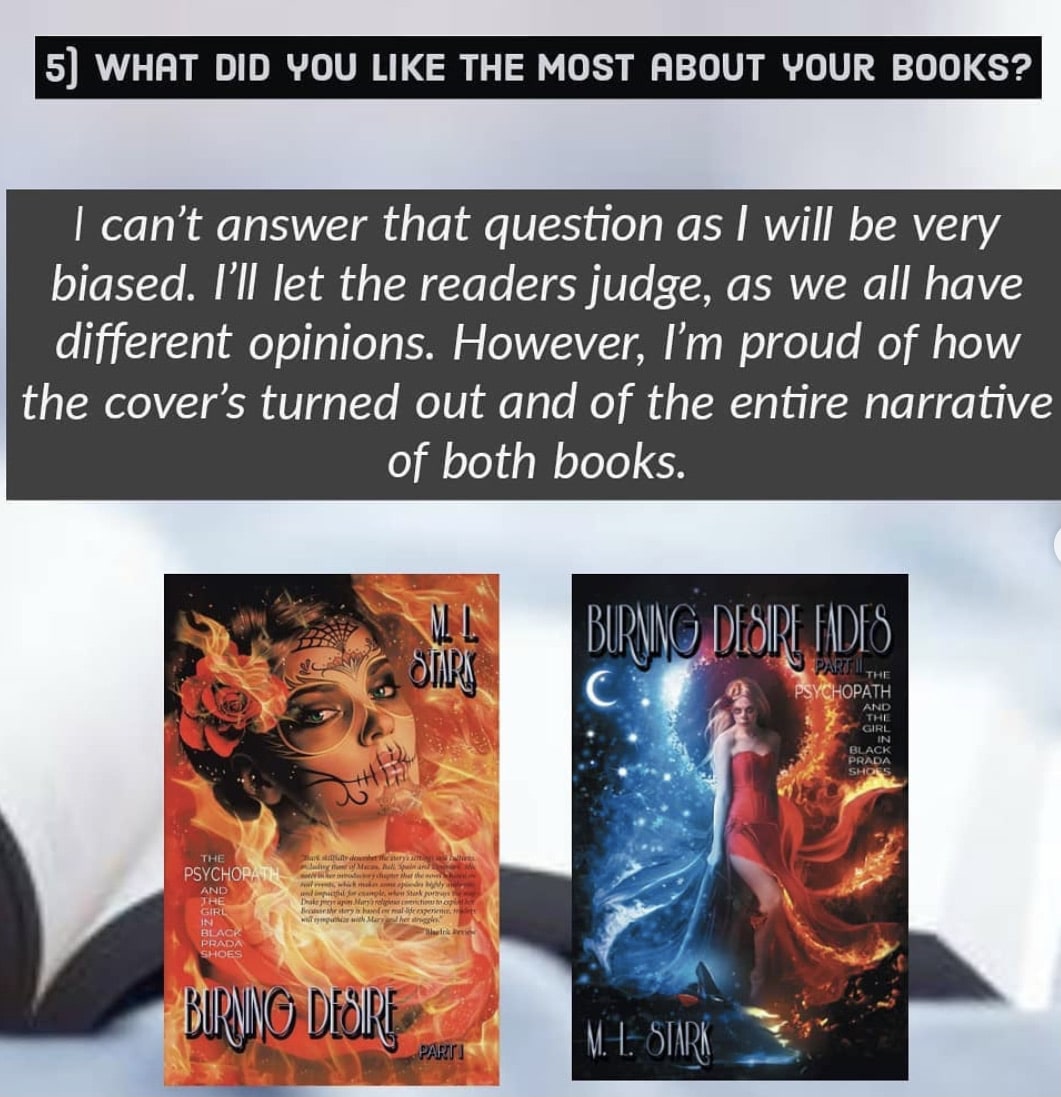 Have you ever received a negative feedback for your book? If so, how did you deal with that?
Yes! My ex-narcissist and his girlfriend write a lot of inflammatory reviews on all online bookstores, my social medias and YouTube.
The first professional book review from BlueInk Review had a few negative remarks. BlueInk gave some good feedback. First, I got angry, mostly with myself over the book reviewer. Then I read it again and again, realizing the best thing I could do was using BlueInk's undesirable feedback to become a constructive criticism instead. So, I read the entire book again and realized those things BlueInk had pinpointed, was true.
I had revealed the plot to fast and BlueInk also pinpointed the grammar and spelling mistakes, which the Editor had not corrected to full satisfaction. (I'm Danish, and my first language is not English)—I got the entire manuscript re-corrected, then removed several revealing plots either to later in book 1 or some of the revealing plots I used in book 2 instead. Shortly after I re-published book 1.
What was one of the most surprising things you learned in creating your books?
Well, I had some good and bad surprises. Let's take the bad once first. Realizing about all the nastiness I went through for years with the narcissist I had lived with while I was writing. Afterwards, when I published the books, the next wicked surprise appeared. Mostly of how the narcissist and his new victim cruelly attacked me with inflammatory comments everywhere. For that, I'm sure I could write one more book about such rabble-rousing behavior.
The best surprise: How my ex-husband praised the books. Then all the excellent support I received from family and friends after I told them about my final project. Last, the many great professional book reviews I received. It told me; my story had hit the nail.
End of 💌 AUTHOR INTERVIEW PART 16💌
Drop your comments if you have any question for the author ✍️