Burning Desire Fades: The Psychopath and the Girl in Black Prada Shoes, Part II by M. L. Stark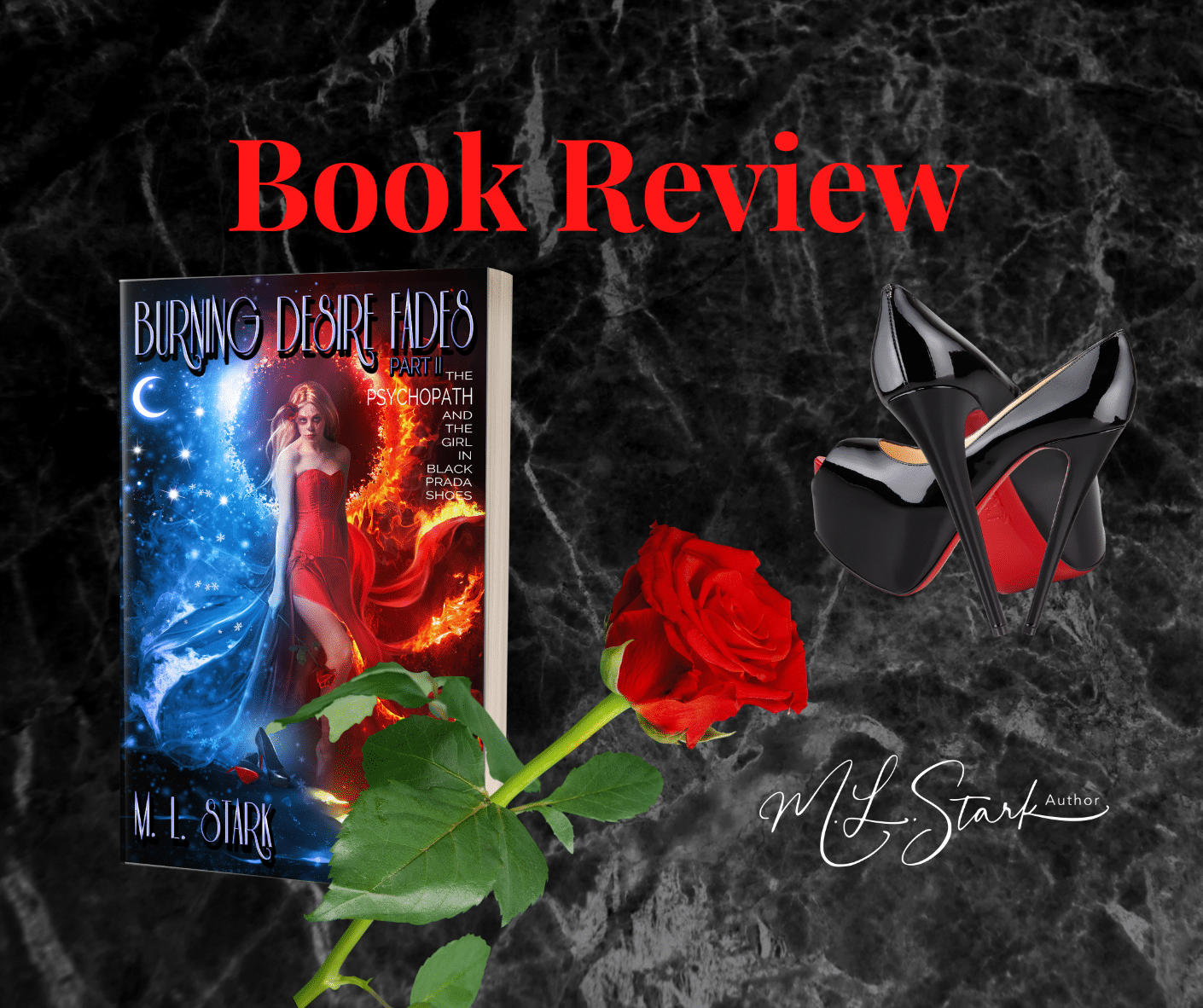 BY THEPRAIRIESBOOKREVIEW on NOVEMBER 7, 2020 
A disturbing tale of deception and lies…
The second installment in The psychopath and The Girl in Black Prada Shoes series continues with Mary's story as she finds herself further swallowed in a dark web of lies and deceits.
The things between Paul and Mary are turning bitter with their children stuck in the middle. With the divorce proceedings on, Mary is fully entrapped in Drake's sinister scheme. He is overly attentive to her, and their romance is blooming.
The first warning signal flashes for Mary when their vacation trip is interrupted by a sinister Asian mafia boss trying to recover his stolen money from Drake. Soon Mary finds herself running for her life with Drake at her side with mafia at their heels. The stakes rise when a plethora of sexual abuse and financial fraud cases open against the charismatic doctor.
Dejected, Mary finds a ray of hope when the enigmatic Daniel Detwiler walks into her life. Will she take a chance or will her traumatic experience with Drake get in her way? Stark nicely captures Mary's internal struggle as she continuously questions her own decisions of getting involved with Drake. Several countries of world, including Hongkong, Spain, Holland, Croatia, Caribbean, United Arab Emirates among others serve as a picturesque backdrop for this pulp thriller.
Stark is good when it comes to sketching her characters, but she needs to work on her writing: the narrative jumps in timelines, causing confusion in readers' minds, and the plotting is loose, making it difficult to stay invested in the story. The inclusion of mob elements imbues this dark romance with standard pulp thrills. But more than a troubled romance, this is a study in psychopathy as Mary attempts to understand Drake's twisted personality. As she delves deeper into the issues of her relationship with Drake, she realizes he is incapable of empathy, guilt, or loyalty to anyone but himself. Mary has come a long way from the naïve, overly simple middle-aged woman of Burning Desire who couldn't see behind the charming façade of her lover to the assured, reflective woman of Burning Desire Fades. It pains her that despite plenty of red herrings she failed to see the real person behind his charismatic personality. With his shallowness, a grandiose sense of self-worth, and his lack of remorse, Drake comes out as a full-fledged psychopath, who uses flattery as a weapon to entrap his victim. Any woman struggling with the uncertainty that can accompany dating a psychopath will find herself relating to Mary's story.
Burning Desire Fades
The Psychopath and the Girl in Black Prada Shoes
By M. L. Stark
Xlibris Corp
Pub date September 15, 2020
ASIN B08KG36T9P
Price $5.30 (USD) Kindle edition, $43.46 hardcover, $21.72 Paperback
‹ Burning Desire: The Psychopath and the Girl in Black Prada Shoes, Part I by M. L. Stark
Categories: Suspense and Thriller
Tags: amreading, amwriting, author, books, indie books, indie books review, indieauthor, indiebooks, reading, reviews, suspense, Suspense and Thriller, writing
Trackbacks