Greetings, and welcome to today's Author News 27 February 2021
The author takes her readers to the mind of a victim of abuse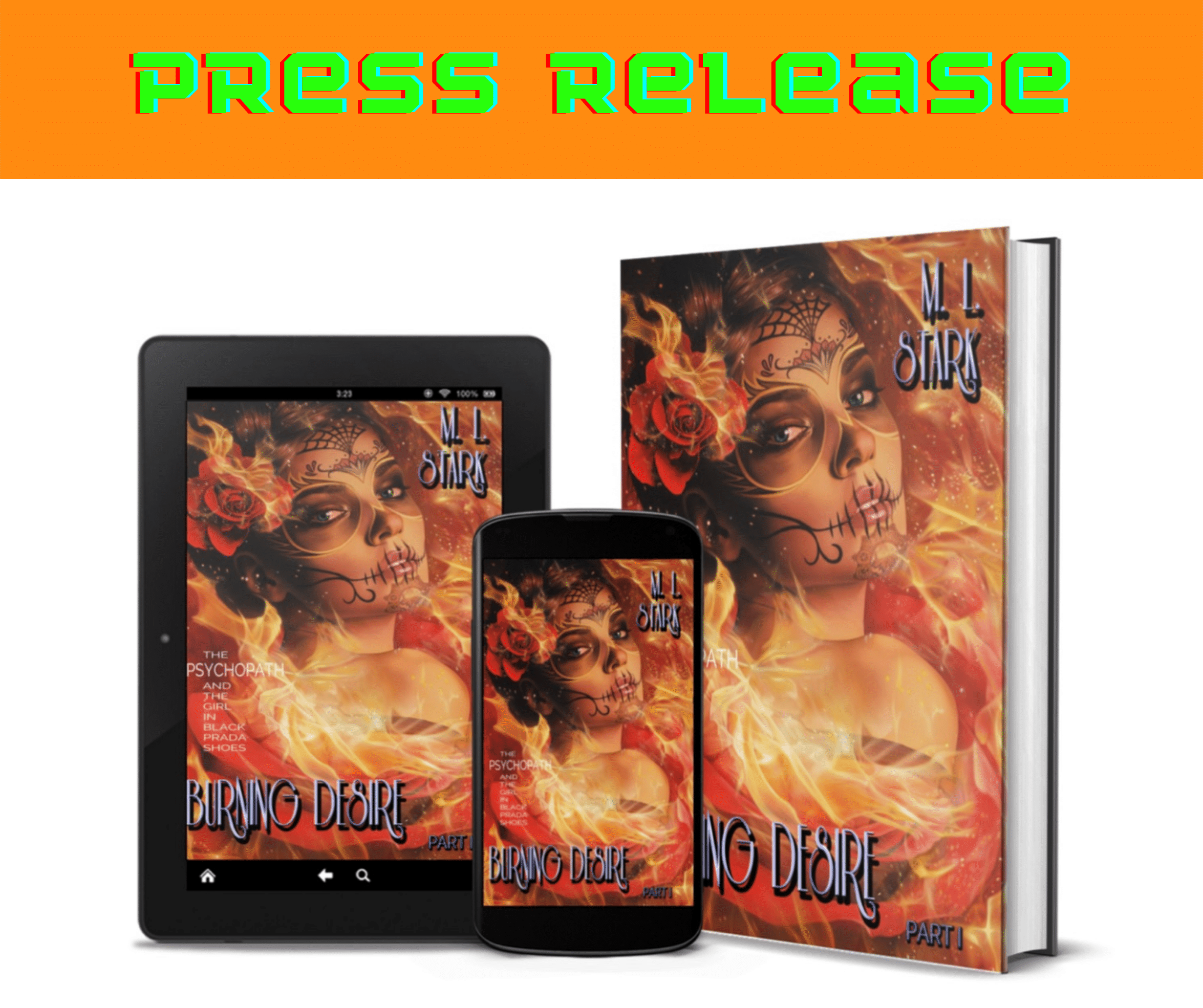 M.L. Stark's 'Burning Desire' trilogy commences with 'The Psychopath and the Girl in Black Prada Shoes Part I'
Xlibris Press Release – 27 February 2020
BOURNEMOUTH, England– M. L. Stark announces the release of the first part of her "Burning Desire" trilogy, "Burning Desire: The Psychopath and the Girl in Black Prada Shoes Part I"(published by Xlibris UK).
A story that closely depicts a real-life event, the fiction focuses on Mary, a fragile and well established wealthy woman who was charmed by a charismatic doctor, Drake Lucifer Bates. Little did she know, she will fall into his deception.
Mary gets into the claws of a cunning psychopath with a hidden dark shade. The story moves forward with Mary struggling as he abuses her. Refusing to leave him, his constant abuse led her to the edge of suicide. Driving her mad as she becomes frightened and insecure. This is the beginning of her struggle between good and evil. A matter of life and death that will alter her life. Will Mary be able to survive in the hands of a psychopath?
Stark takes her reader to a victim's mind that will hopefully lead to understanding their emotional and psychological state as well as their struggle and despair. "It is a suppressed theme in our daily life but it is a taboo to talk about. Too few understand or don't know about the danger the victim is living in. Too many do not know how to get out of the abuse," Stark says.
Center for Disease Control and Prevention stated that 1 in 5 women are being physically and sexually abused by their significant other. Thus, the alarming statistics urged Stark to pen "Burning Desire: The Psychopath and the Girl in Black Prada Shoes Part I" as she believes that abuse is a crucial topic needed to be included in the conversation.
"BURNING DESIRE: THE PSYCHOPATH AND THE GIRL IN BLACK PRADA SHOES PART I"
By M. L. Stark
Hardcover | 6×9 in | 348 pages | ISBN 9781984593603
Softcover | 6×9 in | 348 pages | ISBN 9781984593597
E-Book | 348 pages | ISBN 9781984593580
Available at:
About the Author
The author has published under the pseudonym M. L. Stark. For the past 10 years, she wanted to write a book about life, from being born to becoming an adult woman. Eventually, she got the courage to write volume one of the "Burning Desire: The Psychopath and the Girl in the Black Prada Shoes."