Greetings, and welcome to today's Author News 17 April 2021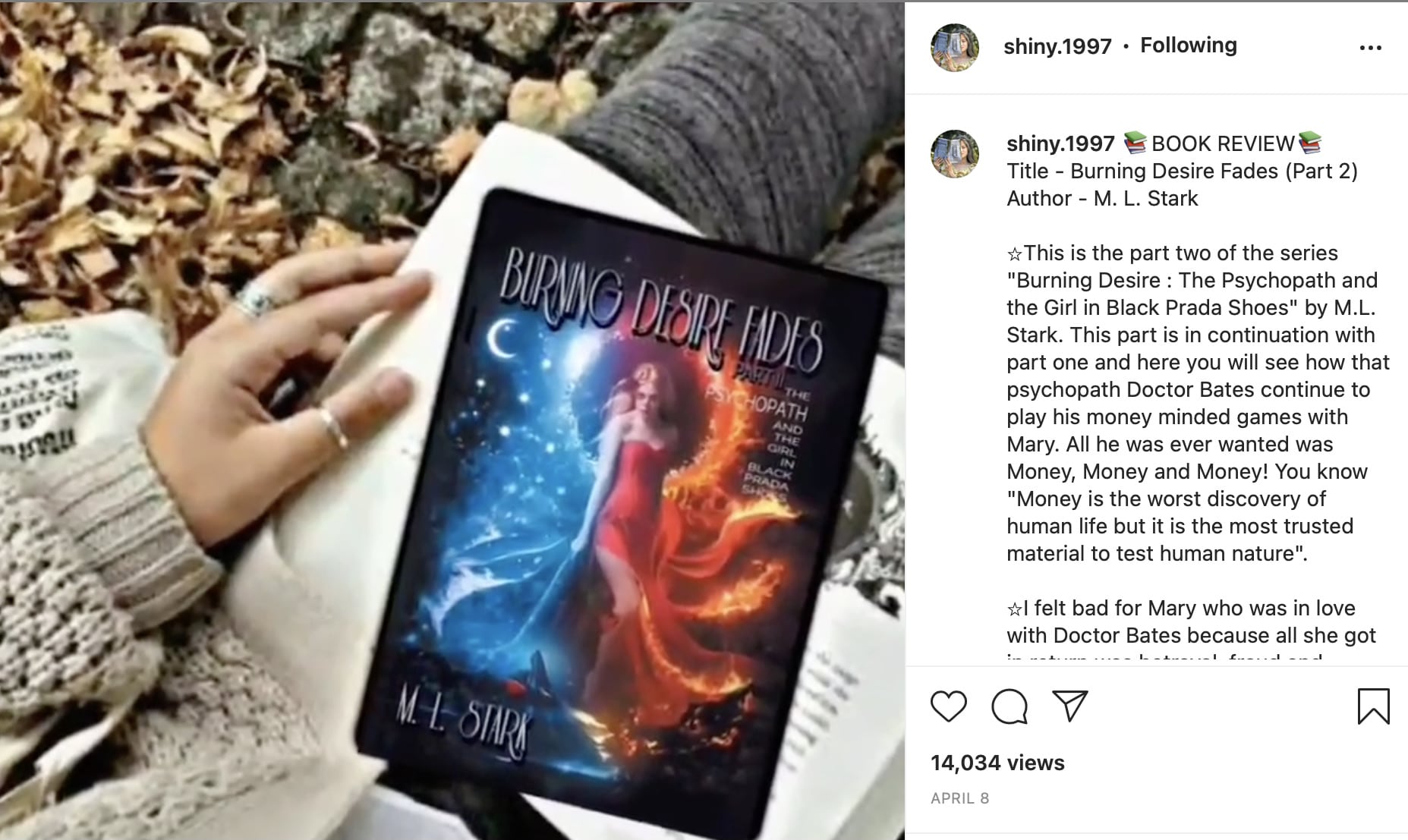 📚BOOK REVIEW📚
Title – Burning Desire Fades (Part 2)
Author – M. L. Stark
⭐This is the part two of the series "Burning Desire : The Psychopath and the Girl in Black Prada Shoes" by M.L. Stark.
This part is in continuation with part one and here you will see how that psychopath Doctor Bates continue to play his money minded games with Mary.
All he ever wanted was Money, Money and Money! You know "Money is the worst discovery of human life but it is the most trusted material to test human nature".
⭐I felt bad for Mary who was in love with Doctor Bates because all she got in return was betrayal, fraud and unlimited lies.
When you love someone, you cross your boundaries for them, you ignore their mistakes for the sake of love and that's what Mary did. She continued to help him in every possible way and that's what love is all about and it's sad to see how that psychology continued to manipulate Mary for his own benefits.
I read this book whole night and finished it in one sitting.
Honestly, I won't lie but there were times when I felt like killing Drake, he was so irritating and his never endings plans were frustrating. Whenever he tried to manipulate Mary to invest in his new plans, I was like, No man, not again! All the time, its just Money, Money, Money and Investing in his fucking idiotic business ideas.
I was so angry for whatever he was doing, What a crazy man, No shame at all, No regret at all.But the fact is "Bad people get what they deserve" And bad karma will catch up with him.
⭐There is only one way to deal with a psychopath.
And that is never, ever to get involved with one, which is easier said than done because, regardless of the endless havoc they wreak around them, they are virtually invisible to their targets. When you have something they want – which is invariably money, power or access to something else they want – they mold their behaviors and attitudes exactly to your own.
I still can't believe this is a real story, but the truth is, Yes it is a real story of the Author. The story is really emotional and I was able to feel every emotion of Mary. I really appreciate the author that she shared her story with us.