An outstanding piece which you can totally relate to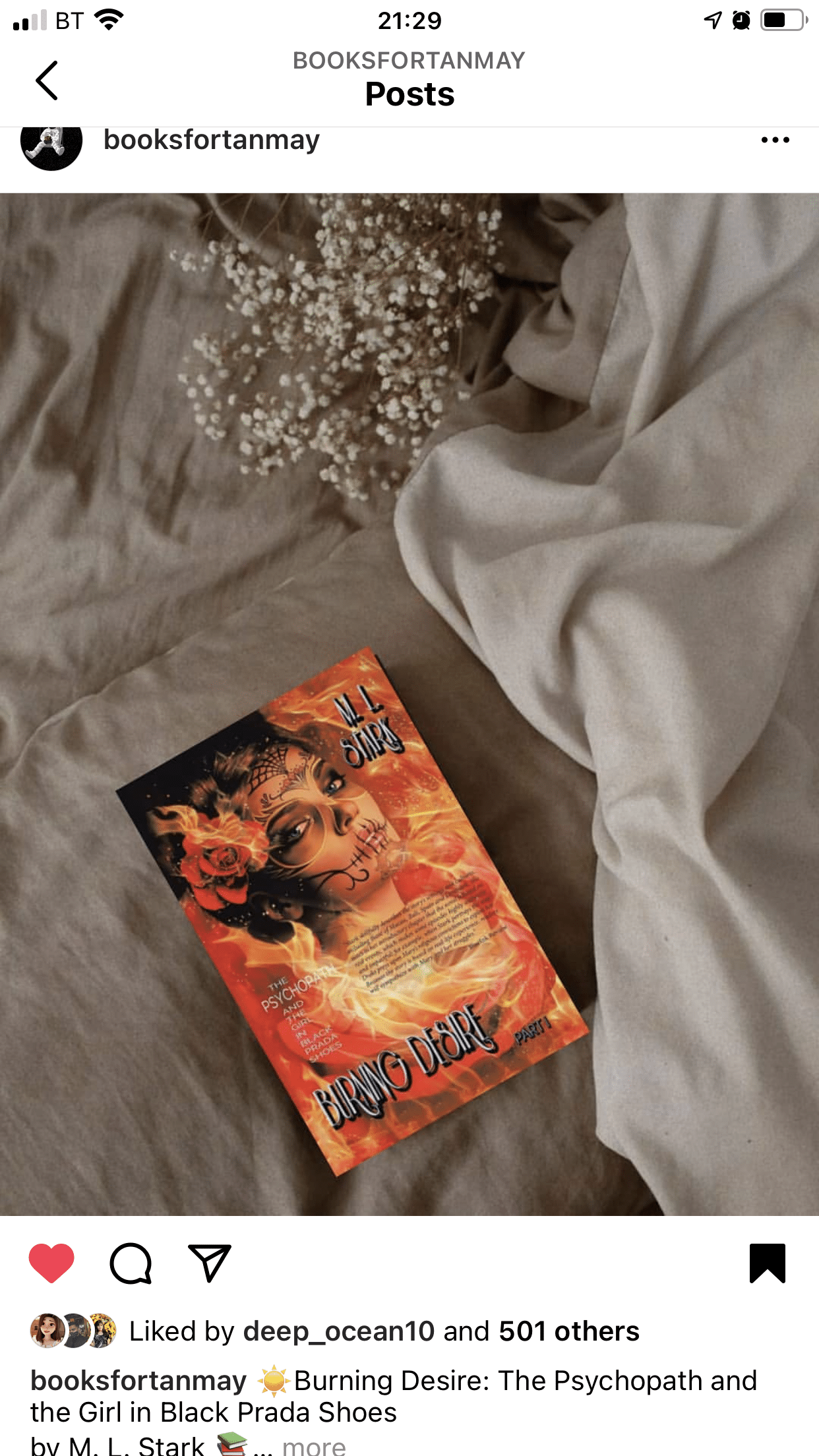 Burning Desire (The Psychopath and the Girl in Black Prada Shoes #1)
Mar 01, 2021Tanmay Mehta rated it on Goodreads
It was amazing
My Rating – 4.7/5 🌟🌟🌟🌟🌟 My Review📚
💕🌟Welcome back folks, another review is all set for you. This time we have an outstanding piece which you can totally relate and can even take motivation from. Yes! all you need is keep this excitement till the last line and here you go. Books are just so lovely, they have immense power and peace. This time we have something really good for you, and I'm sure you'll cherish every single part of it.
💕🌟Starting with the title of the book , Being a relevant one to the story the title also has the feature that is easy to understand and remember whereas the best one is that after the viewer reads the title for the first time it gives a certain curiosity to read more about it. The cover on the other hand compliments the title so I would say that the outer appearance of the book is really the one which attracts the viewer to buy and read it.
💕🌟Burning Desire: The Psychopath and the Girl in Black Prada Shoes by M. L. Stark is a long read of 358 pages which took time to finish but I was totally hooked to it. The first thing I loved about the book was how it was divided into 33 titles and they are all unique one giving a vibe where the story is heading too.
💕🌟Coming to the plot the protagonist is Mary whose life is being portrayed in the book who was guilty of allowing herself to be the prisoner of her miserable life. Sounds relatable? We all have been there. So this is a story of Mary falling in love , with a cunning character Drake who was manipulative at the first place. The word psychopath in the title is for Drake only , you will understand this when you will read it.
💕🌟 I will recommend each one of you to grab a copy to know
🌀How does she figure out what she can expect from such people?
🌀Her life was never the same, but she learned from his evilness.