Do we know what the difference between fiction vs. reality is? In addition, fiction and its worlds are better than reality in terms of satisfaction, freedom, creativity and indulgence. Not to mention, imagination has a power that no other form of communication does; the power to insert you fully and completely in someone else's mind.
In fact, research shows that fantasy is more effective than nonfiction at changing our views about people different from ourselves.Of course, the primary aim of a fabrication is to entertain and inspire all those who read it. Also, it's an escape from the reality, a window to a different world.
So, how can an illusion reveal the truth? Could that be your next question? Although, what I write, may be true. It still takes fiction to wake us up to the aspects of the real world that shouldn't be real at all. In my case, I had preferred it all had stood as a fabricated life event. And despite the difference between fiction and reality, I'm sure by the reader, you can figure out what is fantasy or realism of my life experiences, since fiction has to make sense, while the experiences in life made no sense. It still stands as a big question mark of why it happened.
BURNING DESIRE: The Psychopath and the Girl in Black Prada Shoes – Part 1
She can't refuse the allure of a new love.
Of course she fell in love with a psychopath. M. L. Stark's 'Burning Desire' embroils readers in the real-life story of Mary, who can't refuse the allure of a new love.
However, as she finds out rapidly, Doctor Drake Bates is far from the charming prince he appears to be. In reality, he was a cold-blooded psychopath.
It's a glimpse into this rare life from the victim's perspective, inspiring one critic to write:
Great book and great plot. Well written and captivating. This book is a real page turner, and it will rock you to the core on so many levels. The story will shock you. I highly recommend this book.

—anonymous

Great book
Reviewed in the United Kingdom
on 24 March 2021 Verified Purchase ⭐️⭐️⭐️⭐️⭐️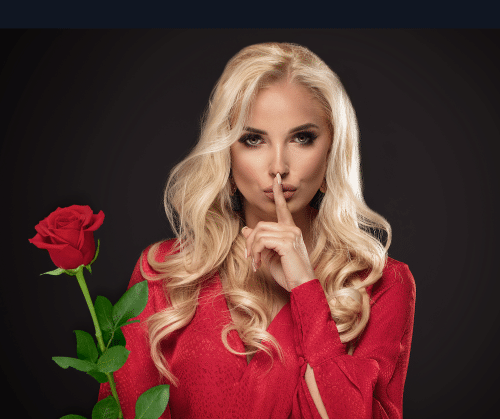 Dating a sociopath
This story is based on actual events about Mary's lifespan living in a petrifying mess, in an unfulfilling marriage with an unfaithful man.
With this in mind, Mary dates an unnerving sociopath. Of course, she knew not he was a self-absorbed, lying person. Moreover, he had throughout his entire life exploited, stolen and swindled other people. In other words, he had love-scammed many women. Here it showcases how Doctor Bates manipulates her for money and to maintain a sense of power over her vulnerability, which makes it highly authentic and impactful.
Doctor Bates
Drake Lucifer Bates presents himself as educated, funny, charming and with a public persona of normalcy. For this reason, Mary could not see what lay behind the dark shade of him. Then, he was inappropriately flirting with her, stepping over the ethical line between patient and Doctor. However, it was too late for Mary to escape.
Thereupon, Drake eagerly tries at the early stage to seek some benefit from her, because he never married the previous one. The woman he is searching for usually has valuable possessions and money that the lizard man can profit from. The more naïve, unhappy, and helpless she is, the better for him. He is preying on Mary because he finds out she has a lot of damage to her self-esteem and suffer from insecurity in life. Furthermore, he figures out how wealthy she is.
In fact, Drake makes his way into Mary's psyche and wield power and fear, attracting her. But little did she know; trusting him ends up fatal. Within time, something vastly magical happens around Doctor Bates and she begins a passionate love affair with him. At first, their life seem blissful on the outside, but behind his malicious plan, it is chilling.
Ultimately, Drake strikes with his nasty sharp claws into Mary's vulnerability and misuses her to the last drop. He shows no empathy or remorse as he chillingly torments her until she ends up severely wounded. Given these points she is like a helpless animal lying in the gutter, as he abandons her in her powerless misery! Why is he doing such horrible things to her?
Trusting him with her fragile life.
This is the first part of the Burning Desire trilogy. It will obsess you; one critic wrote.
Is Mary too blinded with love for Drake? Can't she see he is a Dr Jekyll and Mr Hyde type? Nevertheless, he is consuming her in his dark, shady terror of promises of a better and happier life.
And because of his manipulative behaviour and scams, it ends disastrous for Mary. She becomes a character in his weird performance of his imaginary disturbing life as he sinks into his mania of deceives and lies, while the romance takes them around the globe.
Under those circumstances, Drake wants Mary to invest in different conning business concepts, too. All in all, the chap is promising her they will become rich and famous, because her cash is king. In this case, how does she figure out what she can expect from him?
Living under those circumstances, her life was never the same. All things considered, did Mary learn from Drake's evilness?
BURNING DESIRE FADES: The Psychopath and the Girl in Black Prada Shoes – Part 2
Part 2 presents the continuation of the malicious agenda in Doctor Bates' plan for Mary. It will leave you in a trance of shock with its vigorous narrative, one critic writes.
A moment ago, it seemed, it was yesterday full of happiness. Tomorrow it is a matter of survival for Mary, as her life is on the brink of insanity to her Knight in Shining Armor. Loving him was all she ever had. With tears in her eyes, she is watching him disappear with hasty steps as a shadow over the horizon, as if it all was a ghostly dream in Mary's head.
Later in life, she meets Drake again and unfortunately she becomes a slave in the madness of love. Before Mary notice the dangerous life, she gets deeply trapped in Drake's dodgy mesh, but it's too late for her to escape. Fraud, lies, dominance, torment, and the complexity of an abusive relationship grow and will unexpectedly be an unexpected part of Mary's life. Drake's sinister betrayal sneaks slowly in as he lures Mary like a ravenous wolf in sheep's clothing.
"Doctor Bates continue to play his money minded games with Mary. I felt bad for Mary who was in love with Doctor Bates because all she got in return was betrayal, fraud and unlimited lies." One critic writes.
And another critic writes; "What an amazing writer, this novel is full of suspense and I am still reading it. I love the story and how its very well written."
He has a high IQ, above normal.
On the outside, it seems Drake is loving and has a high IQ, above normal. On the inside, he is a devious psychopath.
Drake's complete lack of self-discipline and respect for obligations, rules, and social norms are immense. His repeated speech patterns comprise horrifying lies and his mood swings are almost impossible to see through.
The story will drastically unfold to a complexity of a love drama, crime, fraud, and Drake's delusions of grandeur. Mary discovers what a malicious, cunning, narcissistic artist Drake is. An evil psychopath! A bloodsucking leech who has sucked the last blood out of others through his entire life.
Mary becomes the next victim of Drake's mystiques and ponderous impostures plan he gets during the nights, and she will experience love and deception. On the outside, it seems Drake is loving and has a high IQ, above normal. On the inside, he is a devious psychopath.
The mafia in Hong Kong
At a secluded area outside Hong Kong, the mafia attempt to kill Drake. We will follow the two sweethearts in how they try to escape from the difficulties with the Asian Mafia. Not only once, but several times, the two lovebirds are on the run in the shadowy darkness of the night, fleeing as two shifty thieves.
Drake has the flawless ability to bend the facts. It's always someone else's fault. That is his best play. No matter what, that's how it's done. He is the most dangerous and devious individual that she ever has met.
Mary will experience love, hatred, and deception; however, will she continue to be Drake's victim in his mystiques and the hefty deceptions he gets during the nights?
You can fool people some of the time, but you can't fool them all of the time.

Aesop
The constant element of unpredictability.
The constant element of unpredictability was massive during the time she knew him. It was never to know what was meant or what he wanted. What was good yesterday or today was often gibberish tomorrow in his mind.
It was never to know what he meant or what he wanted. What she did good yesterday or today was often gibberish tomorrow in his mind. What is happening here is, some people are truly skilled manipulators. He appeared mysterious, special, outstanding, and grand. However, such people they can lie, cheat, and mistreat you. And somehow, they always make it all seem to as it's all your fault.
He is a true Puppet Master dragging her around as a subjugated and scarred dancing Circus Bear in his arena, and he tapped into her senses as few others couldn't. He was very charming and magnetic and knew precisely how to turn 'his target on' towards him. So, she only wanted more of him, and wanted to explore his magnetic way of being. She had to find out what was so special about him…
Little did she know it was for the better… but for the worse in her life. Some people are truly great manipulators, and it is impressive how they can lie, cheat, treat you badly, and somehow manage to make it all seem to like it's all your fault.
And this is the man she trusts!
There is always some madness in love. But there is also always some reason in madness.

Friedrich Nietzsche
BURNING DESIRE: The Psychopath and the Girl in Black Prada Shoes. You can buy it now on:
BURNING DESIRE FADES: The Psychopath and the Girl in Black Prada Shoes. You can buy it now on: